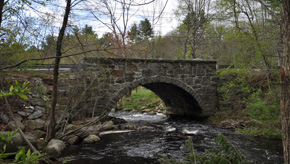 Oxford is a town in Worcester County, Massachusetts, United States. The population was 13,709 at the 2010 census.

History
Oxford was first settled in 1686 and was officially incorporated in 1713. It was the birthplace of Clara Barton, the first president and founder of the American Red Cross. Oxford was originally settled by Huguenots in two waves, the original settlement having been abandoned after four residents (John Johnson and his three children, Peter, Andrew and Mary) were killed in a violent confrontation with local Native Americans. This event, the Johnson Massacre, is commemorated near the south end of town on Main Street. The remains of the Huguenot Fort (built in 1686) still exist off Huguenot Road.[1]
The first town clerk of Oxford was John Town, who also served as selectman and as a church deacon.
Geography
According to the United States Census Bureau, the town has a total area of 27.5 square miles (71 km2), of which 26.6 square miles (69 km2) is land and 0.9 square miles (2.3 km2), or 3.20%, is water. The town sits in a valley, and much of its area lies in the flood plain of the French River, which runs through the town. A substantial parcel north and west of Oxford Center is held, for flood control purposes, by the U.S. Army Corps of Engineers. The land, known as Greenbriar, also serves as a nature preserve.
It also serves to cut off east-west travel on former roads through the site. Route 20 runs east-west through North Oxford; running north-south Route 12, locally called Main Street; less than a mile of Route 56, connecting North Oxford with points north; and Interstate 395, linking Oxford to Worcester and eastern Connecticut with three local exits: Depot Road in North Oxford; Sutton Avenue, the main east-west street in Oxford Center; and Cudworth Road, on the Webster town line.
The town used to include much of what is now Webster, on its southern border, but Oxford and neighboring Dudley both gave portions of their land to allow the creation of that town. Other towns bordering Oxford are Charlton on the west, Leicester and Auburn on the north, Millbury and Sutton on the east, and Douglas on the southeast.

Click here for more info on Oxford MA at Wikipedia

Image: "OxfordMA BartlettsBridge" by User:Magicpiano - Own work. Licensed under CC BY-SA 3.0 via Wikimedia Commons